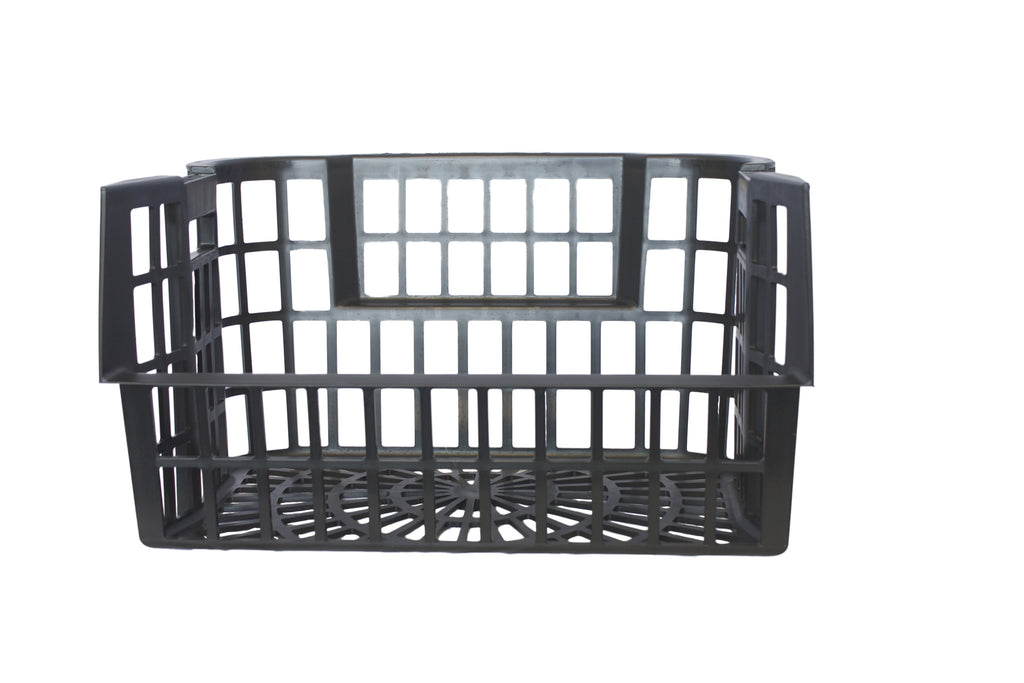 The Thrasher Golf Plastic Picker Basket comes with molded handles.  The basket fits both the standard Innovator and the Innovator Plus picker.   It is lighter weight than the metal baskets with great durability. They hold ~300 balls per basket.  Customers who have switched to the plastic baskets absolutely love them...so much so that we now only carry plastic picker baskets. 
It will also fit other pickers on the market, give us a call to find out which ones. If you're unsure - but your basket looks similar - then it will fit!

The basket measures 19.5" wide x 11.5" tall (in the back) x 11.5" deep (not including an additional overhanging lip in front).
SOLD AS A SET OF 2